Rashaqa by May
#Effortless | #Health | #Grace | #for Muslim Mum
s
Break the cycle of yo-yo diets once and for all

Heal Emotional Eating & Win the Battle with The Scale.

Let's let Diets rest in peace!!
Have you been told that you need strong willpower to lose weight,
eat less, and exercise more?
Won't it be amazing to stop fighting your weight, have peace
around food, gain your own power
and identity back as a Muslim Mum?
Healthy, Confidant, and feminine woman!!
Are you using food to manage your feelings but never really scratching that itch??
Won't be fantastic to shine confidence and shatter your limiting beliefs and negative body image.

We have a VISION
Rashaqa By May is not another weight loss company.
Instead, our focus is on creating change from within you.
Because when you do something not because you ought to do it
But because you want to do it,
The results will feel completely natural and effortless to achieve
Meet our Founder & CEO

The Iconic Nutritionist, Anti-diet Revolutionist,
& Wellness Oracle
May Zaki
The world's #1 Body Transformation Authority for
Elite Muslim Female Leaders











How was
Rashaqa by May born??




For 20 years, I myself was stuck in the helpless Yo-Yo diet cycle, As I grew up in a big Muslim family, where love for plentiful, delicious food was part of our culture and identity. My greatest childhood memories revolve around meals shared with loved ones, and I still seem to find comfort in food when life gets rough.
And once I became a busy mom, juggling endless chores and responsibilities, I got stuck in a frustrating cycle. I was constantly:
Putting everyone's needs before mine
Feeling burnt out and resentful
Turning to food to drown my negative emotion

And whatever I did, I felt I wasn't enough, I completely lost my feminine side, and I didn't feel desirable or attractive anymore.
I wanted to be healthy, feel more energized, and like my reflection in the mirror again!
Yet I didn't want to go for surgery because I knew it was deep inside me.
I realized I needed a holistic wellness system that would allow me to take back control of my health, energy, and confidence once and for all! So I turned to the greatest source of wisdom I know - the Quran! The deeper I dug, the better I understood the undeniable connection between the Sunnah and holistic, sustainable wellness! And so, my deep respect for traditional Muslim teachings, AND my research into leading modern science, have brought the realization that OPTIMAL VITALITY is impossible without a comprehensive ''body, mind, and spirit approach.
That's when Rashaqa by May came to life. So, no Mum on the planet struggles again, with negative body image and turning to food to drown my negative emotions,


No More Gaining unwanted weight and feeling guilty.


So, how about releasing the excess weight for the first time in your life??
Not just losing it!!
Now, at last, you can finally UNLOCK the secrets to a healthy feminine body.
Start cleansing your body, mind, and spirit, develop a respectful, loving relationship with your body, and regain your confidence for good!
Let go of negative emotions and body image issues, replace them with easy-to-implement nutrition and movement strategies for immediate visible results, and guarantee long-term success!
Finding balance amid the day-to-day chaos to stay focused and stick to your goals while caring for others!
All of that while receiving supportive, culturally aligned guidance and all the tools you need to succeed in the long run!



We are on a Mission
We will take you on a magnificent journey to achieving
your OPTIMAL HEALTH AND VITALITY while living your life
Joyfully, Gracefully, and Intentionally!

We will start by doing all the emotional workouts, so the physical work comes
Effortlessly & permanently.
You will learn how to stop losing your mind waiting to lose weight,
So, you can start a journey of self-appreciation, body respect, and self-love
.

You know no surgery or pill will help you restore your identity,
Regain your soft feminine power and restore your relationships.
Our Unshakable faith in Rashaqa by May will make you
Re-birth the woman you always wanted to be and

Finally
Achieve the body and live by your OWN design.
In Rashaqa, we specialize in life-changing nutrition and lifestyle programs personalized to a lady's goals and needs.

We do this by creating awareness, which gives her the freedom to choose a healthier life, one full of energy and joy.

This is done one step at a time, giving the client a chance to adjust to the emotional and physical changes.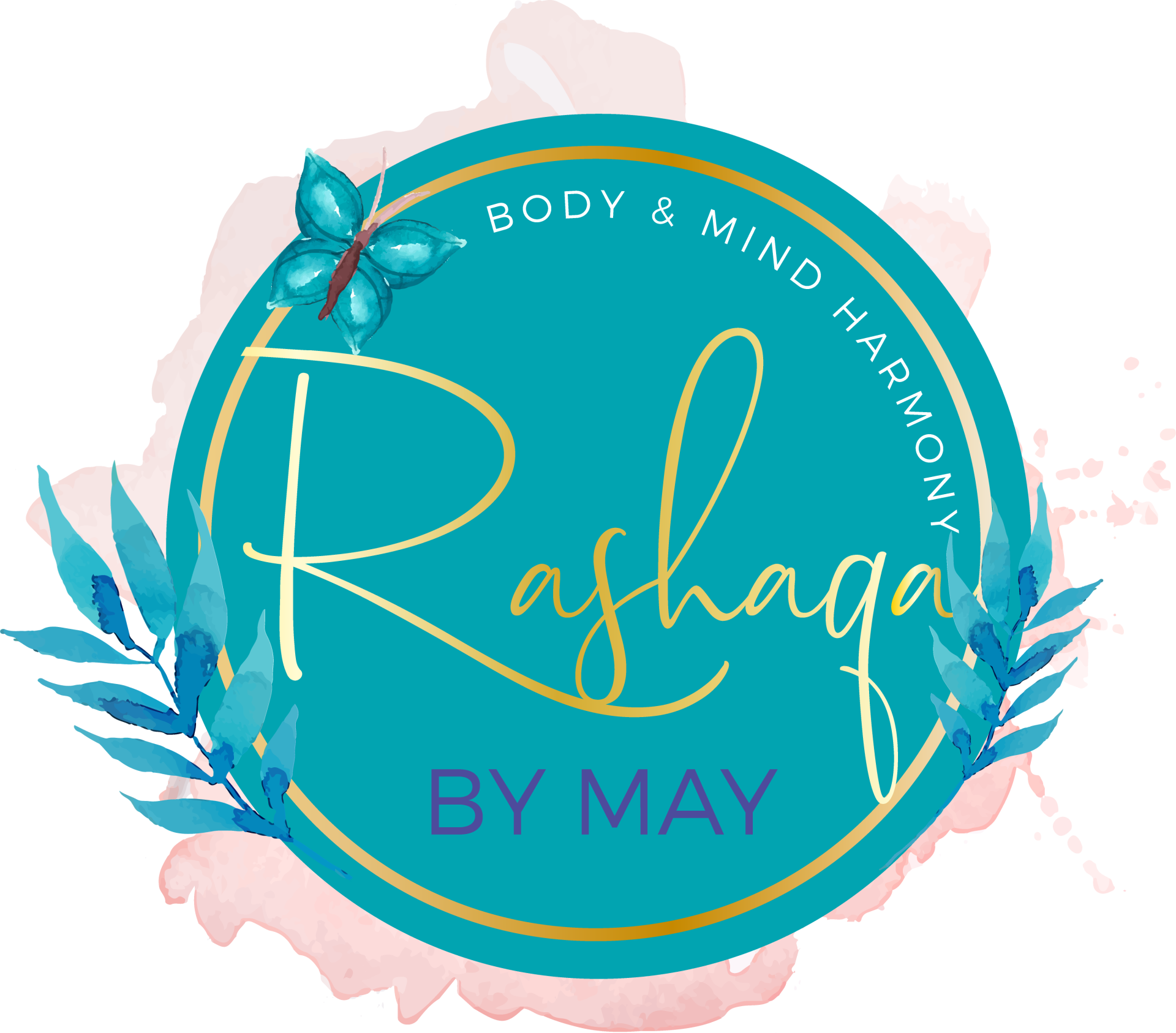 Get Effective Tips to Effortlessly achieve Your Healthy Body
right in your mailbox.
Created with