HERE IS HOW MY "5R" Formula CAN CHANGE YOUR BODY AND LIFE ONCE AND FOR ALL…
Mind over Tummy
How to finally win that battle with the scale
Tailored for Muslim Mums who are having
a hard time putting themselves first!
Tell me if this sounds familiar?
You feel you are
in a secret battle with your weight!!

You want to feel in control where food becomes a non-issue - simply a tool to fuel and nourish your body.

And you want to be immune to emotional eating, stress eating or the lure of "comfort" foods.

Would you like to stop fighting your mind and finally achieve a healthy weight and sustainable lifestyle you can be proud of?


So If you:



continually find yourself falling into the same old bad habits over and over again:
Eating junk at night because you "deserve" it;
Turning to "comfort" foods when you're stressed, tired or sad;
Mindless snacking (did I just eat that whole bag of chips?!
Eating because you're bored.


You are invited to
Experience A Powerful Mindset Shift for Guaranteed Long-Term Results through the bestselling book
Mind over Tummy - How to finally win that battle with the scale.
Best-selling Author May Zaki will show you How to:
Eat the foods you love, optimize your health and restore your energy!


A book by the Iconic Nutritionist, Anti-diet Revolutionist, and Wellness Oracle May Zaki


The world's #1 Body Transformation Authority for Elite Muslim Female Leaders
and the founder of Rashaqa by May.
Did you know that an average 40- year old woman spends about 17 years of her life being "on a diet?"
This shocking study stated that about 35 percent of respondents said their general love of food kept them from sticking to their diet.

While 33 percent blamed their lack of willpower and 20 percent of them said that they felt like healthy foods are too expensive to purchase.

Do you feel somehow related to this?

For me I am 100% related to my struggle of almost 20 years with weight loss diets.
The reason why we spent all of this time on weight-loss diets, is simply because weight loss programs are designed to fail anyway, it is a short term solution like pain killers,

you lose a little bit of weight but you gain more at the end of it.

Whether it is just simply avoiding so-called unhealthy foods like burgers, ice cream, pizza, and so on, or jumping on a "real diet" like Keto, Vegan,
Paleo, or any other trend that is popular out there.

And still… Tell me do you know someone who didn't go through this cycle over and over again?
As a Muslim woman, I have always struggled to find a balance between my love for food and sharing delicious meals with loved ones and trying to achieve the unrealistic beauty and fitness standards dictated by our society.


Things got worse when my metabolism began to naturally slow down, and my love for food started catching up with me.

All those extra calories turned into unwanted pounds that made me feel miserable, unattractive, and desperate for a change!


I wanted to be healthy, feel more energized, and like my reflection in the mirror again!

But traditional diet methods and exercise didn't work. 😟

So I turned to the greatest source of wisdom I know - the Quran! ☀️
The deeper I dug the better I understood the undeniable connection between Sunnah, and holistic, sustainable wellness!
Backed by scientific research, and developed to help you achieve your ultimate health and wellness goals, my best-selling book "Mind Over Tummy-How to finally win that battle with the scale" is your key to:

💫Cleansing your body, mind, and spirit and developing a respectful, loving relationship with your body!

💫Letting go of negative emotions and body image issues, and replacing them with easy-to-implement nutrition and fitness strategies, for immediate visible results AND guaranteed long-term success!

💫Learning the secrets to achieving your OPTIMAL HEALTH AND VITALITY, while living your life joyfully, gracefully, and intentionally!

Don't miss your opportunity to transform your life!
Pay. |
Access. |
Read. |
Transform.
Throughout this book, I will teach you what I have learned over many years as a professional health coach – the "no-diet" approach that my clients are using right now, losing weight without any strict diets or weight loss plans and enjoy life and their fit and beautiful bodies at the same time.
This book gives an insightful overview and understanding of the common diet misunderstandings that are confusing in today's society. May gives an in-depth understanding of how fad diets can be only a short-term solution and gives great pointers on a long-lasting and sustainable lifestyle change. The use of nutritional understanding in combination with NLP techniques creates a holistic look at the individual needs of each client, creating a unique program tailored for them.
Pamela Torney-Founder of Wholehearted Living
I just have to admit that this book is completely different than the weight loss mentality out there. May's approach is not only Holistic but also is about healing the root cause of the weight issues. With simple steps I could overcome emotional eating and start a love relationship with my body. There is no obligation to follow a specific diet plan and banning food. I believe this is the easiest way to lose weight and most importantly to lose it forever by retrieving your emotional and physical health.
Zaina Abull - Journalist and editor
Don't miss your opportunity to transform your life! Here is just a fraction of what's inside:
Part 1: Re-feel
Step 1 is all about re-feeling. So why do we need to re-feel???

Simply one of the main reasons why we gain weight is because of stress, when we are stressed, we Binge eat. We look for the chocolate bar or hot chips so we can feel better, right??

Because we change our feelings by the fuel we eat, but sadly we take the wrong fuel, so what it does do?

It causes us to gain more weight. So the first thing we look at is the way you feel because the way you feel determines what you eat.

And the way you eat determines how you weigh, and basically, this determines how happy you are. Am I right?
Part 2: Re-eat
And we just go from binging occasionally to consistently eating emotionally.

That's why we go through the second step which is Re-eat, how we go from stress where we usually Binge to changing our whole eating routine.

The unpleasant reality here is that you consume low notorious food, which is high in refined sugars, Trans fats.

So through Re-eat, you know how to change your unhealthy eating habits which are ultimately connected with severe chronic disease to a realistic flexible lifestyle where you only crave the good mood food.
Absolutely FABULOUS BOOK, the light bulb to self worth has been switched on and I feel lighter for it. Thank you May Zaki, I have been struggling with a feeling of disconnect with my body over the last 31 years, with extreme weight loss and gain due to high anxiety, trauma, illness and physical injury. Never at peace with my body, let alone being loving and grateful that my body has walked me through to the other side all these trials and traumas. Reading your book showed me how much I was punishing my body through food restriction, irregular sleep and harsh exercise, all while getting frustrated and angry at my body for not losing fat and behaving properly. Then I would get exhausted by the failed effort and just blow out mindlessly. Now,I know to approach my body in the present moment with acceptance, loving kindness and joy. It's not about losing weight, but nourishing and nurturing the vehicle God gave me to move through this world.
Pia Antico - Relationships Reset Mentor
Part 3: Re-think
This makes you competent to go through step 3 which is to start to Re-think.
Because the reality is healthy ideal weight is all about our mindset. We all know that right, in order to sustain a healthy lifestyle, you need to shift your mindset,
Because the more positive mindset, you have the more resilient you are, and the more resilient the more confident you are.
So we start to Re-think your mindset so you become the strong woman who is
in control of herself,
in control of her body,
in control of what to eat,
how she looks,
how she feels,
then in control of her entire life
Part 4: Re- new
Then what this does, this helps you to Re-new. This gives you a new sense of life. What does this mean?

Is having a new life. When you start to look at yourself differently, others look at you but they see you differently.

And the minute you are internally renewed, you are a new wife, a new mum, a new daughter and a new co-worker. Because let's face it, we know how shallow society is , that's why we go on so many diets just to overcome this negative body image, right???

So the moment you appear with the new you, it will completely change the way people perceive you, Can you imagine yourself shining inside out?
Part 5: Re-live
Once you are renewed, this will enable you to Re-live, to start living from a new point of view?? Isn't it fantastic??

Shining confidence, shining positive self-image. Living with a new positive self-believe, living with more self-respect.

You will be able to make a great impact, ultimately speaking, living a deliciously fulfilling life more than you could ever imagine.

This is what makes Mind over Tummy matchless because it isn't just about losing a few inches. It is about gaining body respect, it is about gaining self-confidence.

It is about replacing your belief system So you can have a nourished body to finally win the flourished life, you desire which I believe you deserve
Advance your career
So don't wait, click on "Access the book"
and Start Reading!
Learn how to create amazing products for Beginners & Advanced professionals
Nishat Ara Alam - IT manager and a mother struggling with post-pregnancy belly
At first I thought, 'Oh no.. here comes another book about weight loss'. But I was pleasantly surprised that it was not another run-of-the-mill weight-loss gimmick book.
From the get-go, the author is engaging in a sort of dialogue to evoke readers to notice what is their understanding of 'healthy' approach towards life, then deconstructs the fallacy of it then helps rebuild a better foundation so the mindset around food intake, food type, volume changes.
This book does not promise a magic pill, but rather allows the reader to grasp the extent of mind's power over the tummy. A Must read for any head-smart person who wants to re-engineer their food habits.
Free!!!!An Exciting Bonus is waiting for you.
You will get a free access to Re-charge your will power e-book, to Reveal the 10 powerful strategies to Re-master momentum
Throughout this book, I will teach you what I have learned over many years as a professional health coach – the "no-diet" approach that my clients are using right now, and losing weight without any strict diets or weight loss plans and enjoy life and their fit and beautiful bodies at the same time
My personal weight loss journey – and how I discovered this life-changing approach?

My proven 5R formula which is not just easy to implement into your lifestyle right now, it's also effective in helping you effortlessly achieve your ideal body, and break the cycle of yo-yo dieting once and for all.
Why do most diets work only short term?
Vegan vs. Keto, why none of these diets will help you get healthier?
How to create a perfect environment that helps you keep with your ideally healthy weight?
Probably the easiest way to overcome procrastination when getting in shape
Some of the most important healthy lifestyle principles, and how do you effortlessly include in your daily routine?
How to Re-train your mind for a healthy and lean body
And keep in mind that even if you feel really lost in your weight loss journey, this book will not only help you to figure out how to do it but also it will help you understand why you want to change in the first place.
Warning:
This is NOT just another diet . . .
This is Not just about losing weight . . .
This is about changing the way you look at yourself.
Changing your habits.
Changing your belief system.
Changing your inner dialog.
Change your own self-worth . . .
Simply because you're worth long-lasting results.

I think you are ready to take one step further.

Begin the best chapter of your life today click on "Access the book" and Start Reading!
Meet the Author May Zaki
May is an incredible pioneer in weight management, a certified naturopath, life coach, and Master NLP; her expertise allowed her to blend her proven philosophical approach to creating a healthy, wealthy life by design.


Founder and president of "Rashaqa by May," a game-changing body transformation practice for Muslim Mums.

She blends Ancient Wisdom with The Latest Cutting-Edge Science to empower Mums to effortlessly achieve their ideal healthy body and break the cycle of yo-yo diets once and for all.

May is a world expert in creating quantum mindset shifts for long-lasting body transformation results.

She is a Best-selling Author, Award-winner serial Entrepreneur, and keynote speaker, all while never taking her focus off the care of her 3 sons and the support of her husband.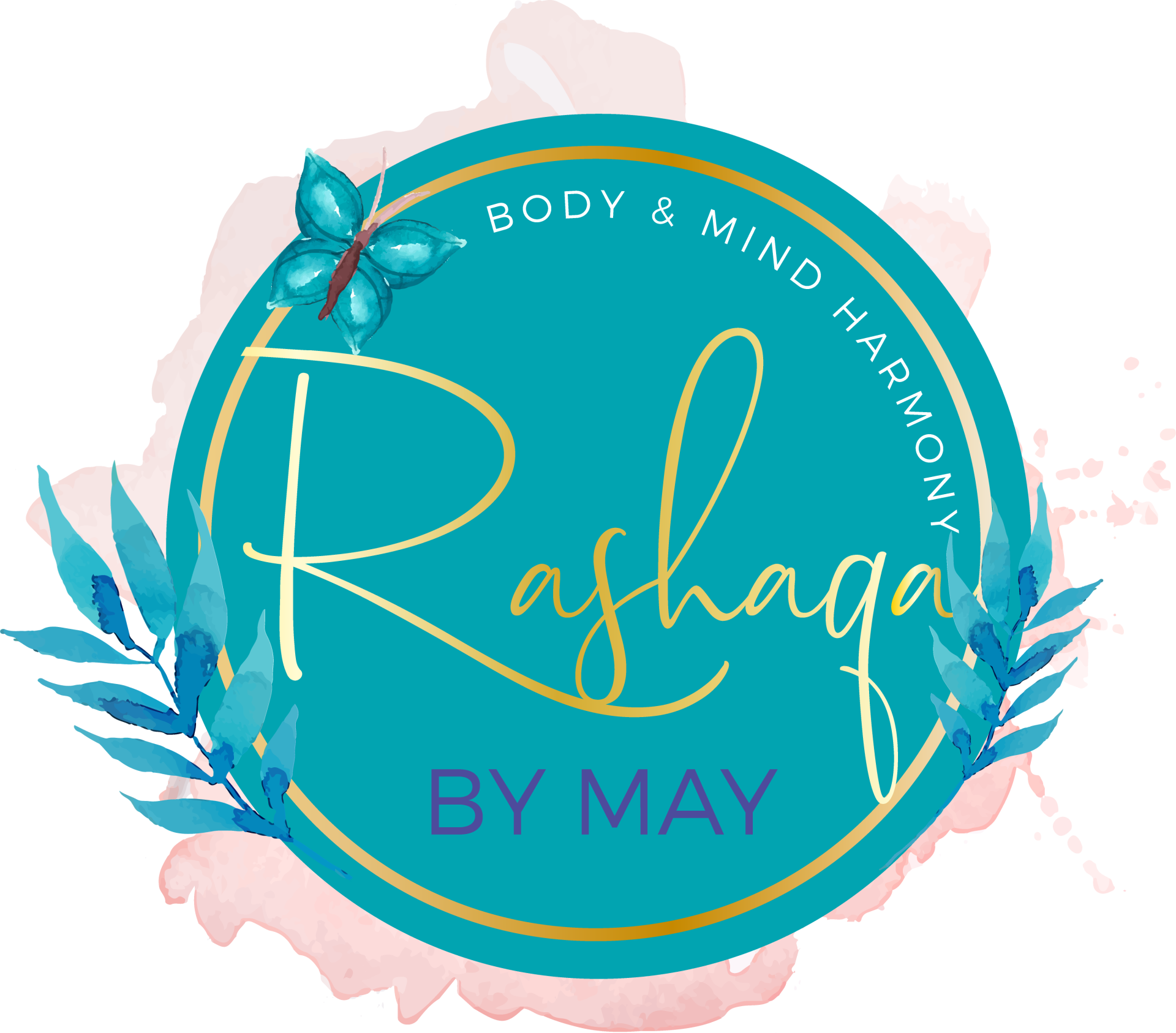 Get Effective Tips to Effortlessly achieve Your Healthy Body
right in your mailbox.
Created with